Student Track during the virtual conference WI 2021 - Submission still open!
Deadline 25.10.2020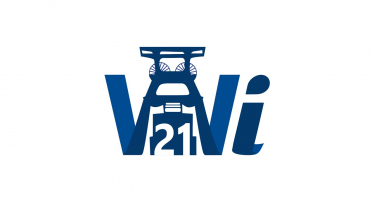 Track description
The aim of the Student Track is to give students the opportunity to actively participate in the "Internationale Konferenz Wirtschaftsinformatik". It is aimed at students at the Master's level who are interested in either an IT-related position in business or in a scientific career in Information Systems.
The Student Track offers a platform where students, scientists and practitioners can get to know each other in a professional discourse. Students from all locations and fields of Information Systems are invited to submit high-quality papers.  Students who do not submit their own contribution are also welcome to attend the lectures and participate in the Student Track's social program.
Possible topics
Invited are contributions that deal with the design and use of information and communication systems in organizations. All topics of Information Systems are welcome, e.g. business process management, business engineering, business transformation, customer relationship management, business intelligence and data science. Possible fields of application include eBusiness, eBanking, eLearning, eGovernment and eHealth. Conceptual as well as behavioral or design oriented contributions are considered.
Further information can be found on the conference website: https://wi2021.de/student-track-2/