Start of the project "EBSI VECTOR"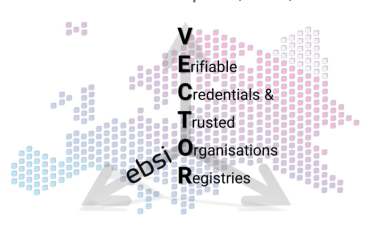 The department of Information Systems participates in the Digital Europe project "EBSI-VECTOR", which started in June with its official kick-off meeting. The project derives from the ongoing digital transformation, which is reshaping various aspects of life and work through strategic reassessment and redesign. It aims to leverage cutting-edge blockchain and distributed ledger technologies to advance government operations, emphasizing open, transparent, citizen-centric, and decentralized models. The project focuses on bridging the gap between testing and actual production use cases in areas such as social security, education, and business registries, which will demonstrate the capabilities of EBSI-VECTOR in a cross-border context. It aims to improve self-sovereignty, verifiable credentials and trusted registries while leveraging the European Blockchain Services Infrastructure (EBSI) for cross-border services. The development of decentralized identity ecosystems is also a crucial part of the project.
The Chair of Information Systems and Information Management of the department of information Systems is one of more than 50 partners from more than 20 countries in the consortium of the project. This consists of public sector organizations from the European Blockchain Partnership, business domain experts, policy advisors from education and social security as well as academic and technical experts.
More information about the project can be found in the kick-off press release.