Nature Article: AI finds almost two billion trees in the desert
Fabian Gieseke works with an international team on tree capturing in Sahara and Sahel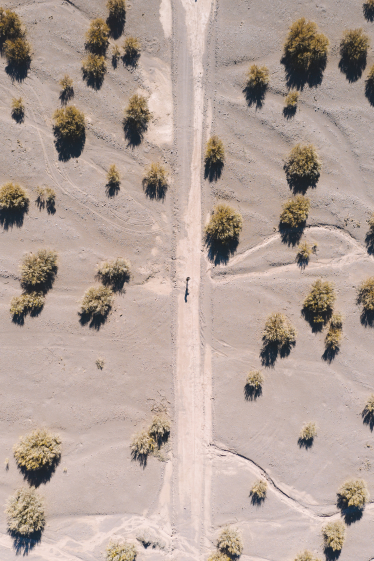 A team of researchers, including Fabian Gieseke from the Department for Information Systems at the WWU Münster, was able to identify more than 1.8 billion trees and bushes in the Western Sahara and Sahel region. The partly very dry area covers about 1.3 million square kilometers. The international team, led by Martin Brandt from the University of Copenhagen, evaluated more than 11,000 satellite images and the results appeared in Nature on October 14, 2020.
The large number of individual trees surprised the scientists. The plants cover a relatively small area overall - starting at around 0.1 percent in desert areas and up to 13.3 percent in more humid regions. For a long time, however, researchers had assumed that the dry areas would largely manage without trees and bushes.
The deep learning models used for the study analyzed the characteristic shape and color of trees and were able to detect those with crowns of at least three square meters. With the help of such models, scientists around the world can now record and monitor trees outside of forests and further research the role that plants play, for example, in climate change or in the fight against poverty. Several joint follow-up projects between the University of Copenhagen and the Department of Information Systems have already been initiated.