Artificial Intelligence for Transportation Optimization
Final presentation of project seminar AITrans in Berlin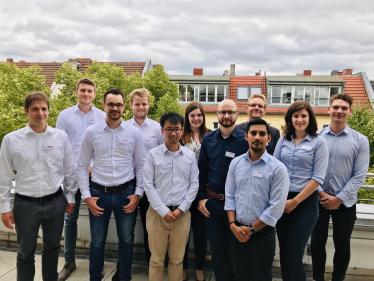 This summer term, a team of five students took part in a project seminar offered by the chair of Information Systems and Supply Chain Management in cooperation with the fourth-party logistics provider 4flow. The students worked on the question how artificial intelligence can optimize transportation networks. A focus was put on the planning of less-than-truckload transports.
The final presentation took part last friday at 4flow's headquarters in Berlin. The project seminar team was able to present their findings and show a new model which can be used to increase tactical planning efficiency and improve tarrif forecasting. The presentation was followed by an interesting and enriching discussion not only regarding the presented content but also covering more application possibilities of AI and recent 4flow projects.
We would like to thank the team of 4flow for the opportunity to work on a real-world application case as well as for their continuous support and valuable input throughout the project seminar.