Opening Pandora's Dox: Insights and learnings from 1.5 years of Doxing research
Tuesday, 24. October 2023 -

12:30

to

13:15
,
Zoom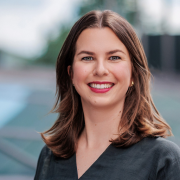 Speaker: Dr. Anjuli Franz 
Abstract: Doxing, the malicious disclosure of personal information on the internet, emerges globally as a means to intimidate individuals, obstruct professionals, and shape sociopolitical narratives. Its prevalence and scalability are amplified by digital technologies, particularly online social platforms. This highlights the pivotal role of information systems (IS) research in providing expertise to understand and counteract doxing. In this presentation, I will introduce Doxing as an IS phenomenon and share insights and lessons learned from my journey through doxing research.
Short Bio: Dr. Anjuli Franz leads the research group "Privacy, Security & Society" at the Technical University of Darmstadt. Her research is built on two pillars: In the realm of Interdependent Privacy, she explores how an individual's privacy is influenced by the decisions and actions of others. She particularly examines interactions across various levels of privacy management, such as the role of group norms in individual decision-making processes. Additionally, her work delves into Doxing, the malicious release of personal data of third parties, investigating the role of information technologies in Doxing dynamics and its implications for affected individuals and democratic societies. In her second research area, Usable Privacy and Security, Dr. Franz focuses on making decision environments more transparent and controllable for users, with the overarching goal of enhancing end-users' privacy sovereignty.