Conference on Sustainabilty (Tech) Measures
Wednesday, 13. September 2023 - 0:00
,
Virtual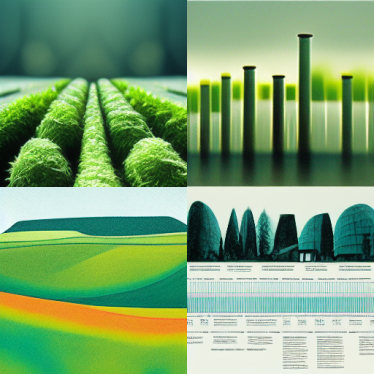 Centre on Sustainable (Tech) Measures
Environmental, social and corporate governance reporting (ESG reporting) has become a requirement for businesses. Inside the business, sustainability managers are in dire need of metrics and numbers to assess business products, units and whole companies.
But which reporting should be used? What impact metrics will speak to all shareholders? How could data become and serve compelling stories in this regard?
With the Centre on Sustainable Measures, we want to provide a knowledge hub to align reporting with the sustainable development goals. We have seventeen universal sustainability goals, which need to be addressed. Respective parameters and indicators, that show the performance in sustainability goals, need to be researched, tested and implemented.
Mission and Goal
We want to provide resources on how to align technology with the sustainable development goals. By building a knowledge community, we want to help speed up the process to becoming a sustainable society through using the knowledge we have about sustainable metrics and digital innovation. The goal of the center is to provide resources for businesses, policy reforms and further research.
Future
This center could develop into a research, advocacy and consulting organization dedicated to promoting alternative metrics for sustainability reporting. At some point, there should be a tool-kit showing various measurement options per sustainability goal.
But let's keep things simple for now and start with a first, invite-only, conference.
First Conference on Measures for Sustainability Data
Theme: 13
In 2015 the UN General Assembly established a new global sustainable development framework: the 2030 Agenda for Sustainable Development (the '2030 Agenda'). The 2030 Agenda aims towards the Sustainable Development Goals (SDGs) that addresses three dimensions of sustainability: social, economic, and environmental. "Climate Action" is among the most urgent among the SDGs (SDG Goal 13 Take urgent action to combat climate change and its impacts). It has since sparked policy initiatives and regulations across the globe to operationalize the SDGs by translating them into concrete measures and benchmarks. These initiatives have systemic consequences for companies as well as the legal and social institutions that support economic activity.   
We invite you, sustainability managers and researchers, to share experiences and challenges, to discuss concepts, practices and processes that are important to make SDG "Climate Action" more operationalizable. Hence, the foci points of the first conference relate to technologies in connection with "Climate Action":
Metrics used

Data technologies

Governance complexity

Organizational processes

Transformative possibility and impact1
During our first event we will hear from sustainability managers and researchers, which metrics are already in use, which metrics are still missing, what are the initiatives and challenges around collecting climate action related data, and how the new regulations and requirements add to the governance complexity around our economic activities. From an organizational point of view, how are these policy initiatives on Climate Action translated into supporting organizational processes? And most importantly, reflecting on the existing practices, what are the actual transformative possibilities and effects of these Climate Action initiatives.
Date and Time:
Virtual Conference

13th September, 2023

Start Time 09:30AM (CET)
Please let us know until April 30 whether you would like to participate as a presenter or as an audience. If you plan to participate as a presenter, please send the following details to us by June 15th.
Your Contribution and Format:
Title, Abstract (200-300 words), Short Bio

15 Minutes Presentation
We are looking forward to this day!
Your Organizers,
Dr. Cancan Wang and Dr. Lea Püchel