Research Team Supply Chain Integration
Nowadays, cross-functional integration within a company and along the supply chain is essential for business success. As an intra- and inter-organizational strategic resource, the research in the area of Supply Chain Integration can improve firm performance and result in sustainable competitive advantages. The group investigates and evaluates state-of-the-art solutions in SCI, and develops concepts to facilitate efficient industrial applications. This includes research in Sales and Operations Planning (S&OP), Supply Chain Coordination and Collaboration, and Supply Chain Performance Management, among others.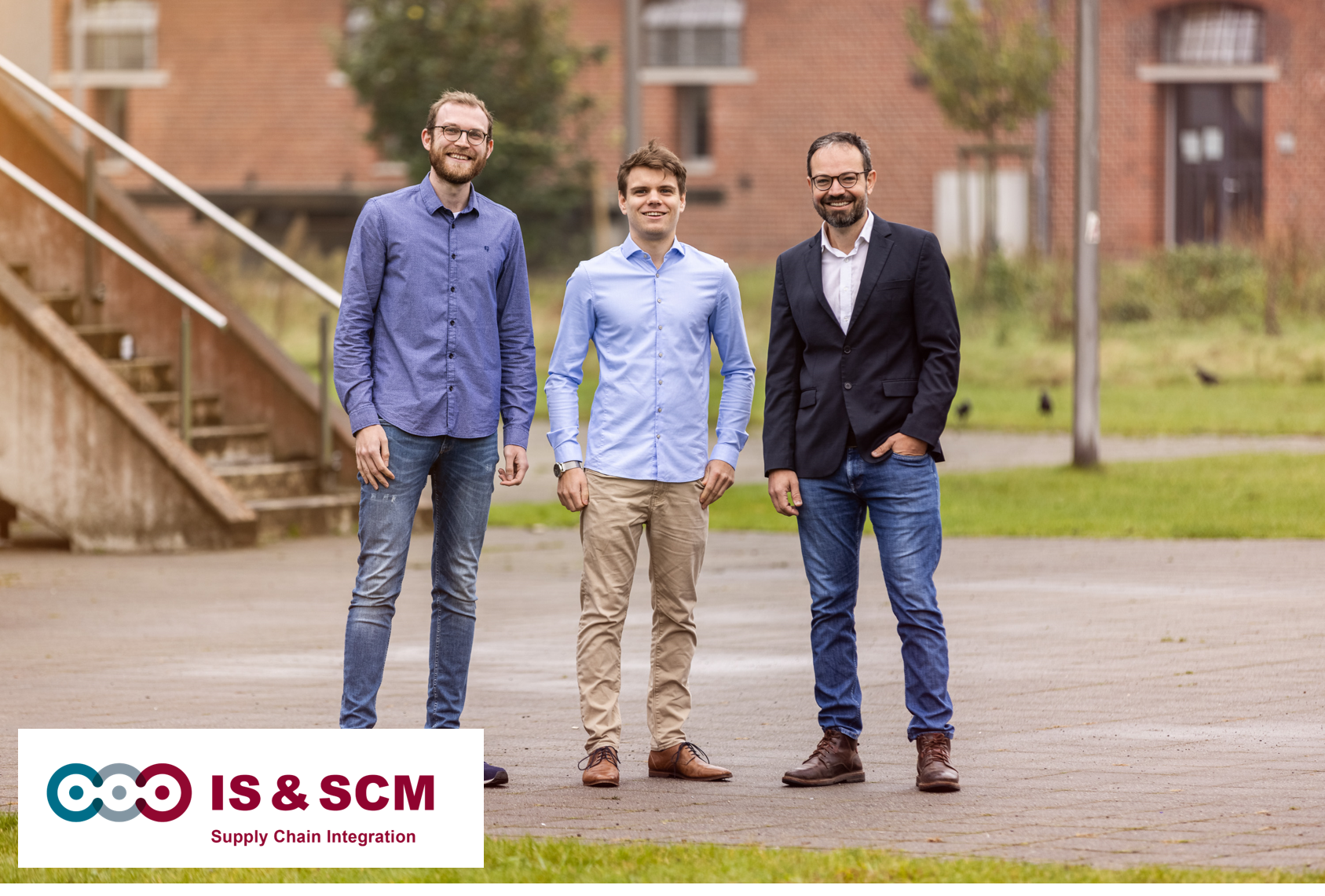 The research team Supply Chain Integration:
Research
Supply Chain Integration
Sales and Operations Planning (S&OP)
Cross-functional integration
Business Analytics in Supply Chain Integration
Enterprise Architecture Management application in Supply Chain Integration
Projects
Teaching of WT 2021/22
Bachelor
BA-Lecture

Supply Chain Logistics Management




Logistics often is defined as having the right item in the right quantity at the right time at the right place for the right price in the right condition to the right customer. Logistics incorporates all industry sectors and is of high importance for every company producing and selling goods. While logistics is having a focus onto the operative processes, supply chain managements deals with the design, planning, execution, control, and monitoring of supply chains across several organizations, thus having a broader view than logistics. The course investigates traditional logistics within the context of the supply chain
Master
MA-CS End-to-end Visibility in Supply Chains
Supply chain visibility is essential for transparency, data analysis, synchronized decision-making, innovation in product offering, to name just a few. It also supports companies to keep their market competitiveness, for instance, in terms of costs, operations, quality and even sustainability. The seminar should investigate business and technological aspects around the topic end-to-end visibility in supply chains.
Teaching of ST 2021
Bachelor
BA-VM-WI  Digital Supply Chains
Digitalization is omni-present and especially supply chains are disrupted by emerging phenomenons like industry 4.0 or big data. This specialization module will focus on the challenges and resulting chances of digital supply chains.
Master
MA-PS Return-Flow-of-Goods Process Analysis @ CLAAS
Global return parts logistics is often an intransparent and highly complex process as is the case with CLAAS. Our partners at CLAAS would therefore like to gain a clearer picture of their return parts logistics processes. Thus, in this project seminar, first the as-is situation should be mapped on the basis of existing data and expert knowledge. Subsequently, possible optimization potentials should be identified to envision a to-be process.
MA-Lecture Enterprise Architecture Management
Available theses
We offer various topics in the areas of our past theses, which can be seen here:
If you are interested in one of these areas, you can write a mail to the corresponding person, and we will work out a topic together!
Selected publications
Kreuter, T., Scavarda, L.F., Thomé, A.M.T., Hellingrath, B., Seeling, M.X. (2021), "Empirical and theoretical perspectives in sales and operations planning", Review of Managerial Science, published online. https://doi.org/10.1007/s11846-021-00455-y.
Kreuter, T., Kalla, C., Scavarda, L. F., Thomé, A. M. T., & Hellingrath, B. (2021). Developing and implementing contextualised S&OP designs — an enterprise architecture management approach. International Journal of Physical Distribution & Logistics Management, 51(6), 634-655.
Nicolas, F. N. P., Thomé, A. M. T., & Hellingrath, B. (2021). Usage of information technology and business analytics within sales and operations planning: a systematic literature review. Brazilian Journal of Operations & Production Management, 18(3), e20211152. https://doi.org/10.14488/BJOPM.2021.023.
Kalla, C., Kreuter, T., Seeling, M. X., Thomé, A. M., Scavarda, L. F., & Hellingrath, B. (2020). Contingent factors affecting mandatory upper-management involvement in S&OP. In Proceedings of the 27th International Annual European Operations Management Association Conference, Warwick, United Kingdom.
Israel, E., Kreuter, T., Scavarda, L., & Hellingrath, B. (2019). An Overview of Supply Chain Integration and Performance. In Proceedings of the 26th International Annual European Operations Management Association Conference, Helsinki, Finland.