Writing your Final Thesis Abroad
We've had very positive experiences in past collaborations with Professor Dr Jan vom Brocke (University of Liechtenstein), Professor Dr Michael zur Mühlen (Stevens Institute of Technology), Professor Dr Michael Rosemann (Queensland University of Technology) and PD Dr Kai Riemer (University of Sydney). If you're interested in writing your final thesis abroad with one of these academics as your supervisor, send us an email at armin.stein@ercis.uni-muenster.de with "Thesis Abroad" in the subject line. Please write your email in English so that we can forward it to our partner universities directly, if necessary.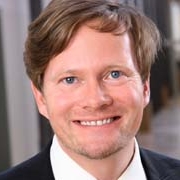 Prof. Dr. Jan vom Brocke
University of Liechtenstein
Hilti Chair of Business Process Management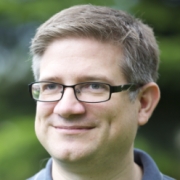 Prof. Dr. Michael zur Muehlen
Stevens Institute of Technology
Howe School Faculty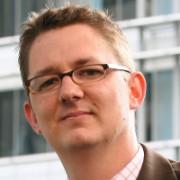 Assoc. Prof. Dr. Kai Riemer
University of Sydney
Chair of Business Information Systems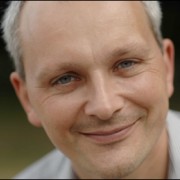 Prof. Dr. Michael Rosemann
Queensland University of Technology
Science and Engineering Faculty, Information Systems
If you would like to write your thesis abroad having one of these professors as your supervisor, please follow the steps below:
Have a look at the professors' areas of research interest and current projects listed on their profile pages.
Information about areas of research interest and current projects, as well as email addresses can be found above by following the respective links to profile pages.
Select the professor you would like to write your thesis with and ask Dr. Armin Stein armin.stein@ercis.uni-muenster.de if there are currently any other theses going on with this person (we do not want to bother them too much).
Once greenlighted, send an email to the respective professor, relating to the area of research you are interested, and your thoughts what you would like to do. Put Armin Stein in CC.
Please note that the professors from Queensland University of Technology prefer to work with Master students.
Please do not send your application to more than one professor at a time. Please wait for the response first and in case there is no response within three weeks, please send a reminder email to armin.stein@ercis.uni-muenster.de. We will then try to contact the respective professor and will keep you updated on the progress.
From your email it should be clear what area you would like to work on in your thesis and why you would like to write you thesis abroad. Such motivation letter can appear either in the email text or as an attachment.
In addition to your motivation letter, please send your CV and a current transcript of record (for Master students also the grades received during Bachelor studies).
In the email please also state when you would like to go abroad to work on your thesis.
If a professor would like to act as your thesis supervisor and there is a fit time-wise and topic-wise, you will have an opportunity to write the thesis abroad and recognize it as part of your studies at the University of Münster.